Connochaetes taurinus,
aka, the wildebeest or
Gnu
is found mainly on the grassy plains and woodlands of East Africa. However, few people are aware these roaming ungulates are also wild party animals who love to celebrate annually -- congregating in rave-like frenzies around rivers and watering holes, often spending their weekends in savanna or hyenasport.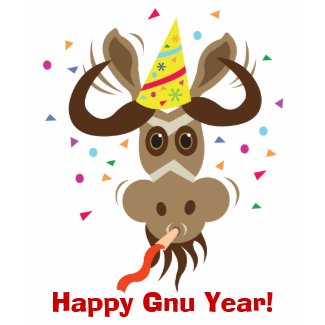 Some Gnu Stuff_Partier Gnu_Happy Gnu Year!
by
Artful_Animalz